Thank you for lighting up Stratford with us! See you in December 2023!
Free to the public and designed to be safely enjoyed with on-site staff. OFFICIAL WEBSITE LIGHTSONSTRATFORD.CA

Lights On Stratford will light up this winter starting December 15th, 2023 through January 13th, 2024, Thursdays through Sundays 5:00-10:00 P.M.
Launched in 2020 during the pandemic, the award-winning Lights On Stratford annual winter festival will once again transform Stratford's heritage downtown core and park system with luminous art and interactive light installations. Visit LightsOnStratford.ca for full details.
The Lights On Stratford 2023/24 theme is EMERGENCE – Just as something comes to light or shows up where there was darkness or nothing before, an emergence happens.
2023/24 ACCOMMODATION PACKAGES & PROMOTIONS

The Festival will feature Made-in-Stratford light displays along the Light Trail connecting Market Square to Tom Patterson Island. As in previous years, storefronts and locations throughout the City will be lit up with unique displays and experiences.
Stratford is home to some of the world's best artists, lighting designers, props builders and creative minds. Lights On Stratford harnesses this precious resource of local talent, crafting a truly unique experience that you can't find anywhere else.
Come see Stratford in a different light!
Follow Lights On Stratford on Facebook, Instagram and Twitter for stories, contests and more videos and photos.
GOVERNMENT SUPPORT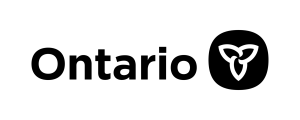 This event has been financially assisted by the Reconnect Festivals and Events Program of the
Government of Ontario through the Ministry of Heritage, Sport, Tourism and Culture Industries.
This project is funded by the Government of Canada through the
Federal Economic Development Agency for Southern Ontario.
Image: Dandelion taken by Breathing Light Photography.