That perfect place….
How many beautiful wedding scenarios can you think of? Imagine exchanging vows at an intimate outdoor summer wedding on an island on the Avon River as swans glide by. Or a sweet celebration at Christmastime with a handful of close friends in a heritage B&B. What about the charm of a pastoral wedding in a beautiful grove of trees, with an Amish carriage ride, and a banquet under the stars created by a master chef using local foods?
Stratford combines natural beauty and charm with the magical, joyful aura of the theatre; what other place in the world whispers romance like our town?
BOOK HERE Shhh...it's a secret... Stratford's most secluded motel, B&B and outdoor resort is nestled in 32 acres of forest, wetlands and lakefront. This hidden …
Read More
Location: 2941 Forest Road, Stratford N5A 6S5
Phone: 519-271-4573
Website: forestmotel.on.ca
---
Built in 1871, The Parlour Inn by Vintage Hotels is located one block from the Avon Theatre and Studio Theatres in beautiful downtown Stratford. 28 warm and contemporary guestrooms …
Read More
Location: 101 Wellington Street, Stratford N5A 2L4
Phone: 519 271-2772
Website: theparlour.ca
---
Since 1977 The Prune has been synonymous with sophisticated, inspired cuisine. Located in the historic downtown, The Prune continues to illuminate the Stratford food scene …
Read More
Location: 151 Albert Street, Stratford N5A 3K5
Phone: 519 271-5052
Website: theprune.com
---
Science Hill Country Club has been a family owned and operated business since 1986. We offer a licensed 18 Hole par 70 golf course and a trailer park with over 70 full service …
Read More
Location: RR 1, St. Marys N4X 1C4
Phone: 519-284-3621
Website: sciencehillgolf.com
---
The Stratford Festival is North America's largest classical repertory theatre company. Each season, we present a dozen or more productions in four distinctive venues. …
Read More
Location: 55 Queen Street, Stratford N5A 6V2
Phone: 519-273-1600
Website: stratfordfestival.ca
---
The Blyth Festival's 2019 Season runs from June 12 to Sept. 28, with a total of five plays, including two world premieres.
Read More
Location: 431 Queen Street, Blyth N0M 1H0
Phone: 519 523-9300
Website: blythfestival.com
---
Don't miss the best patio in town! Our "alley" is a quiet, secluded, and hidden gem. We are located directly behind the Avon Theatre, steps from market square. …
Read More
Location: 34 Brunswick Street, Stratford N5A 3L8
Phone: 5192715645
Website: keystonealley.com
---
Pampering the mind, body & soul. Relish Day Spa is about pampering you to give you total relaxation. Taking the time to relax helps to revitalize the mind, body, and soul. …
Read More
Location: 397 Ontario Street, Stratford N5A 3H7
Phone: 519 305-0323
Website: relishdayspa.com
---
The Justin Bieber Exhibit "Steps to Stardom" drew over twenty thousand people in its first year, and is the go-to place for Beliebers worldwide. In February 2019 …
Read More
Location: 4275 Huron Road West, Stratford N5A 6S6
Phone: 519 393-5311
Website: stratfordperthmuseum.ca
---
Blowes Cards & Gifts is a third generation, family owned business that has served Stratford and area since 1949. We are located in the heart of downtown Stratford, right …
Read More
Location: 34 Wellington Street, Stratford N5A 2L2
Phone: 519-271-5712
Website: blowesstationery.com
---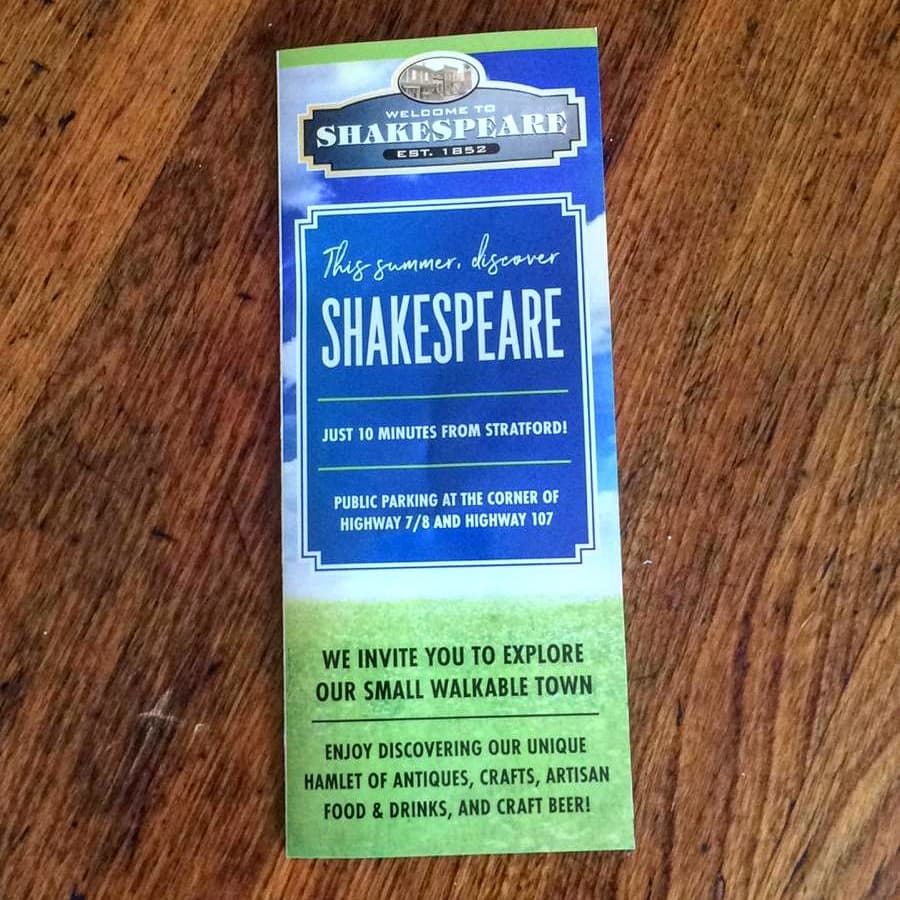 They have arrived! Come check out what Shakespeare has to offer!🙂 #thebritishtouch #perthcounty pic.twitter.com/r9kxt0ALAy
5 days ago