Savour Spring at Kildonan House
Amazing SPRING offers for you when you book with Kildonan House:
•Any Suite at the rate of $130 per night, including a full breakfast and taxes.
•Complimentary samples of Cowbell beer as well as Maelstrom wines.
•Complimentary wine tasting at Maelstrom Winery, 4 kms from Kildonan House.
•Preferred pricing at the Blyth Theatre in Blyth (booked through Kildonan House)
•Complimentary car service available
Starts:April 1st, 2019
Ends:June 24th, 2019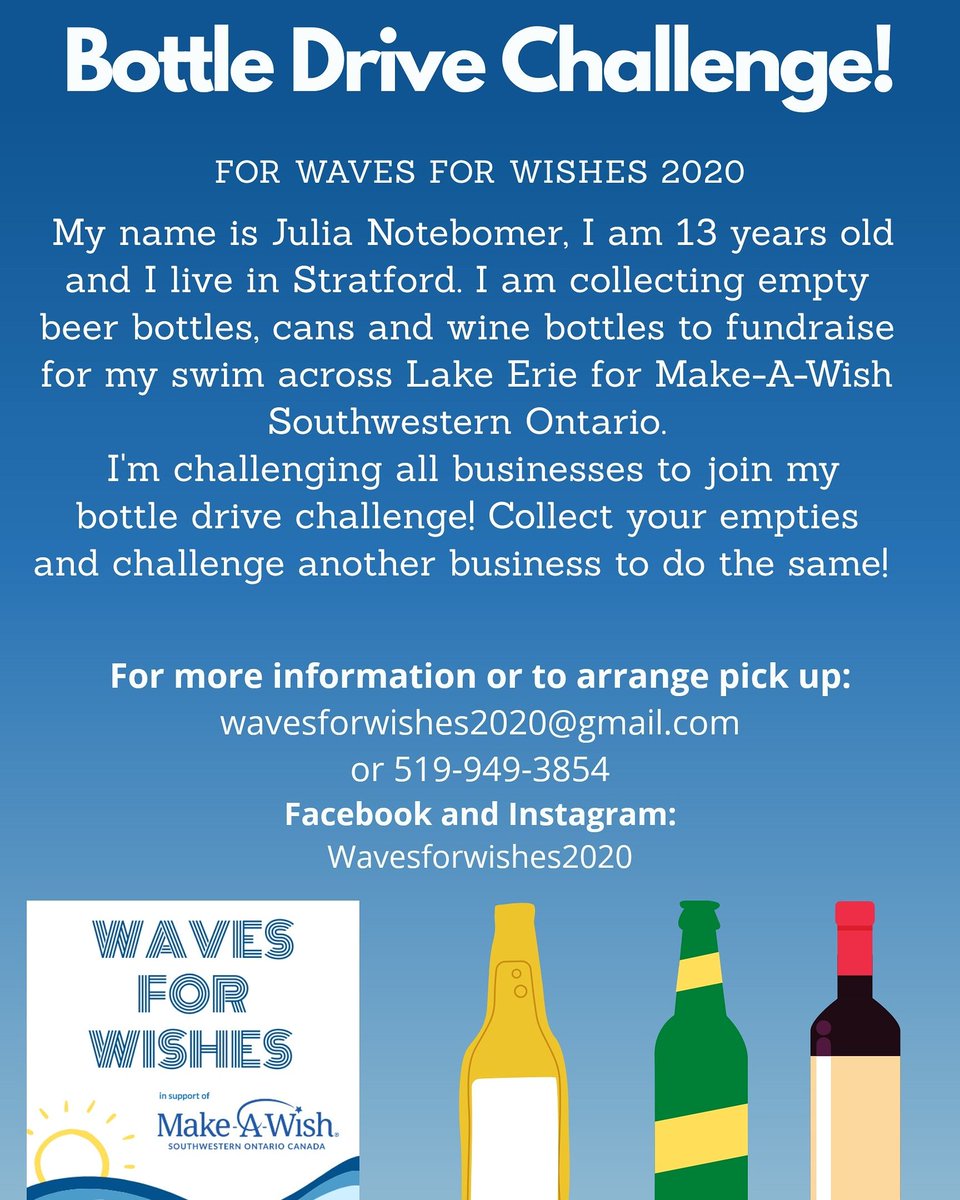 Wave for Wishes bottle drive: Help Julia raise funds for Make-a-wish as she swims across Lake Erie! Amazing feat! @Wavesforwishes @StratfordON pic.twitter.com/gKLodRTPJH
1 day ago