Grace the Boutique is a women's clothing store catering to women of all ages. We strive to provide a selection of clothing, sleepwear, lingerie, and accessories that will …
Read More
Location: 76 Ontario Street, Stratford N5A 3H2
Phone: 519-273-0005
Website: gracetheboutique.com
---
Watson's Chelsea Bazaar is a fifth-generation family business offering an eclectic range of items from the unusual to the useful. We believe that shopping should be fun! …
Read More
Location: 84 Ontario Street, Stratford N5A 3H4
Phone: 519 273-1790
Website: watsonsofstratford.com
---
WINTER SALE ON NOW - SALE ITEMS @ 20% - 50% OFF Winter Hours Tuesday - Saturday 10am - 5pm CLOSED for renovations The store will be CLOSED from Sunday, Feb 2 - Monday Feb 10.
Read More
Location: 93 Ontario Street, Stratford N5A3H1
Phone: (519) 273-4410
Website: thewardrobestratford.com/
---
Welcome to The Little Green Grocery! We strive to become Stratford's Boutique Grocery store that has everything you need in one quaint little space. For our size, our …
Read More
Location: 129 DOWNIE STREET, STRATFORD, ONTARIO
Phone: 519-305-8544
Website: thelittlegreengrocery.com/
---
Cherrey Bus Lines Inc. is a full service motorcoach company that has been providing quality transportation services throughout North America for over 60 years. We are family …
Read More
Location: 219 Frederick Street, Stratford N5A 3V6
Phone: 519 271-7741
Website: cherreybuslines.com
---
Established in 1986, The Quilt Place has carried quilting supplies as well as quilts to warm your heart and home. Over 2000 bolts of quality cottons featuring batiks, black …
Read More
Location: 3991 Perth Road 107, Shakespeare N0B 2P0
Phone: 519 625-8435
Website: thequiltplace.ca
---
DISTILL shows the individual handmade works and limited series designs of Canadian artists, craftspeople and designers contributing to contemporary material and visual culture. …
Read More
Location: 96 Downie Stratford, Stratford N5A 1W9
Phone: 519-814-9600
Website: distillgallery.com
---
Blowes Cards & Gifts is a third generation, family owned business that has served Stratford and area since 1949. We are located in the heart of downtown Stratford, right …
Read More
Location: 34 Wellington Street, Stratford N5A 2L2
Phone: 519-271-5712
Website: blowescardsandgifts.ca
---
Selling all things music related, records, band T's, biographies, videos, cassettes and cds. New & vintage audio sales.
Read More
Location: 42 Erie Street, Stratford N5A 2M4
Phone: 519-801-5421
Website: soundfixation.ca
---
Located in historic downtown Stratford Bradshaws has been a shopping destination for gifts, kitchen, tableware and home décor since 1895. Known for an impressive kitchen …
Read More
Location: 129 Ontario Street, Stratford N5A 3H1
Phone: 519 271-6283
Website: bradshawscanada.com
---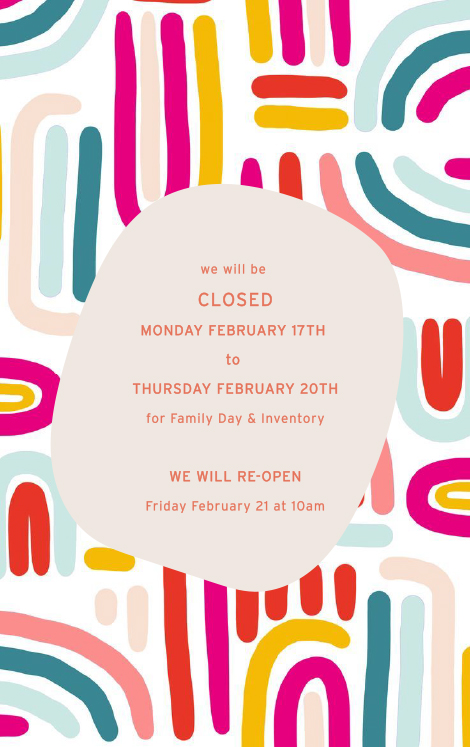 Please note that we will be closed this week from Monday Feb 17th to Thursday Feb 20th, reopen Friday Feb 21st 10-8! @StratfordON #dtstratford pic.twitter.com/EE4r6l9Utd
3 days ago