Celebrating over 25 years of providing the some of the finest pork that Perth County has to offer. Whole hog sausages smoked chops ribs bacons and more. Omega 3 chickens free …
Read More
Location: 2146 Line 34, Shakespeare N0B 2P0
Phone: 519 625-8194
Website: porkshoppe.com
---
Featuring Local, Canadian, and Fair Trade handmade items that you will love! We specialize in exquisitely made local Mennonite quilts, and always have a wonderful selection …
Read More
Location: 151 Ontario Street, Stratford N5A 3H1
Phone: 519 272-1715
Website: treasuresofstratford.ca
---
Come visit us in the newly restored 1904 Garner building, where bits of history mingle with displays of candles and home décor. Find the perfect gift for any life occasion. …
Read More
Location: 158 Queen Street East, St. Marys N4X 1B5
Phone: 519-284-9900
Website: vccandle.com
---
WINTER SALE ON NOW - SALE ITEMS @ 20% - 50% OFF Winter Hours Tuesday - Saturday 10am - 5pm CLOSED for renovations The store will be CLOSED from Sunday, Feb 2 - Monday Feb 10.
Read More
Location: 93 Ontario Street, Stratford N5A3H1
Phone: (519) 273-4410
Website: thewardrobestratford.com/
---
RE/MAX a-b Realty proudly leads the industry, consistently selling more real estate and helping more clients than any other company in Stratford*. What we achieve for our …
Read More
Location: 88 Wellington Street, Stratford N5A 2L2
Phone: 519-273-2821
Website: stratfordhomes.ca
---
St. Marys Station Gallery Presents: First Nations - The artwork of Maxine Noel, Annette Sullivans, and Penny Christiaans. This show opened Jan 10 2020 - Closes Feb 22, 2020
Read More
Location: 5 James St N, St. Marys, ON
Phone: 1-416-523-8899
Website: stmarysstationgallery.ca/
---
This year Rhéo Thompson Candies is celebrating 50 fantastic years of making candy the old-fashioned way - with fresh, local ingredients; traditional flavours and recipes …
Read More
Location: 55 Albert Street, Stratford N5A 3K2
Phone: (519) 271-6910
Website: rheothompson.com
---
Selling all things music related, records, band T's, biographies, videos, cassettes and cds. New & vintage audio sales.
Read More
Location: 42 Erie Street, Stratford N5A 2M4
Phone: 519-801-5421
Website: soundfixation.ca
---
C. R. Plastic Products Inc., is a vertically integrated 300,000 Sq. ft. facility located in Stratford, Ontario. We manufacture all products in house, specializing in upcycling …
Read More
Location: 1172 Erie Street, Stratford N4Z 0A1
Phone: 800-490-1283
Website: crpproducts.com
---
Blowes Cards & Gifts is a third generation, family owned business that has served Stratford and area since 1949. We are located in the heart of downtown Stratford, right …
Read More
Location: 34 Wellington Street, Stratford N5A 2L2
Phone: 519-271-5712
Website: blowescardsandgifts.ca
---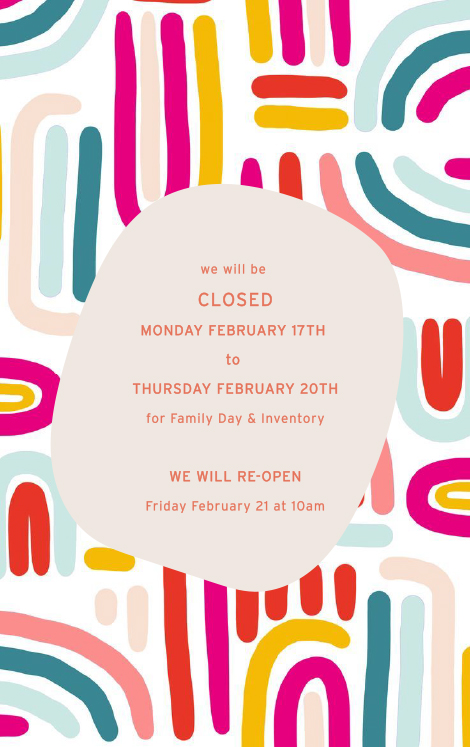 Please note that we will be closed this week from Monday Feb 17th to Thursday Feb 20th, reopen Friday Feb 21st 10-8! @StratfordON #dtstratford pic.twitter.com/EE4r6l9Utd
3 days ago