Stratford Tourism Presents New offers on Bacon and Ale Trail
For Immediate Release: June 11, 2019
(Stratford, ON) Just uttering the word "bacon" invites immediate reactions for all within earshot! Paired with local craft beers, Stratford Tourism Alliance has delivered the best of all options with the popular Stratford Bacon and Ale Trail, refreshed with new offers just in time for Father's Day.
The Bacon and Ale Trail is even better with 15 delicious stops and new experiences. The trail provides an authentic experience with pork products, a local staple and craft beers. Met with enthusiasm from businesses and visitors, the trail encourages trail goers to explore a variety of breweries, pubs and shops.
Stratford Tourism released the 2019 Bacon and Ale Trail with a tasting of the latest brews at Black Swan Brewery, the first craft brewery to participate on the trail. Jobsite Brewing and Shakespeare Brewing Company also offer exploratory flights on the trail. More tasty ways to enjoy this inspirational pairing includes Jalapeno Poppers paired with an Ontario craft beer at Boar's Head Pub and two styles of artisan bacon paired with a local craft beer at Mercer Kitchen and Beer Hall. Delicious bacon or ale inspired soups from Soup Surreal, farm-raised McCully's Hill Farm bacon, juicy Bacon Burgers from Best Little Pork Shoppe and Maple Bacon Onion spread or Bacon Caesar dressing from Bradshaws can be taken home to enjoy.
And, of course, there is dessert! Madelyn's amazing award-wining butter tarts and Black Angus Catering & Bakery's bacon shortbread will make your mouth water, while take away snacks perfect for sharing include Rocky Mtn Chocolate's bacon or craft beer toffee caramels and Small-Mart General Mercantile's bacon-flavoured jelly beans! Finally, or maybe first, you'll want to pick up your "beer pig" mug at Got It Made and natural beer soap with a quirky BeerMo bottle moustache at Treasures. You'll be smiling all along the trail with these fun additions.
Choose five of the 15 bacon and ale inspired treats. Meet local brewers, artisans, bakers, and food purveyors. Present one voucher at each of your selected stops for one treat within seven days of purchase. Share your delicious bacon and ale experiences using hashtag #BaconTrail and follow us on Twitter @StratfordON, Facebook @StratfordON and Instagram @VisitStratfordON. Bacon and beer lovers will be tempted to take the trail more than once.
Purchase trails at Stratford Tourism, 47 Downie Street, Stratford for $30.00 (+ HST). Gift certificates are also available online at visitstratford.ca/bacontrail where full details about the Bacon and Ale and Chocolate Trails are available. Trails are offered year-round, with limited access on Sundays and Mondays. Please check the times and dates of each location to avoid disappointment.
Contact: Cathy Rehberg, Marketing Manager, Stratford Tourism Alliance, 47 Downie Street Stratford, ON N5A 1W7 519-271-5140 | 800-561-7926 crehberg@visitstratford.ca Photos and interviews can be arranged.
Stratford Culinary Guide marks 25th edition with #nextgen chefs
Stratford Tourism Alliance (STA) celebrates #nextgen chefs in the 25th edition of the Stratford Culinary guide, a staple for restaurants, pubs, cafés, food shops and producers in Stratford and the area. Originally created as a menu guide, it continues to be the go-to source for culinary information and is very popular with locals and visitors.
What does it mean to mark 25 years of culinary excellence in Stratford? It means bragging about our young talented chefs, the tenacity of local producers and artisans, and the unrelenting demand for innovation and excellence in our food scene. It means celebrating the next generation in Stratford.
"When it comes to food, Stratford is not only a leader, but a culinary destination. The success of the Stratford Chefs School for more than three decades and the easy access to locally grown and produced foods mere minutes from our door attest to this." states Lori DeGraw, Executive Director." You'll be inspired by the magic and passion of each culinary partner."
The 2019 guide features 12 #nextgen Stratford chefs in the print version which is available at Stratford Tourism, local accommodators and Ontario Travel centres. Thirty-seven restaurants, food shops and producers from Stratford and the area are featured in this special edition. A digital version of the guide is available online through VisitStratford.ca/culinaryguide where you can click through to the restaurant to see more or book your reservation.
Want to learn more about our #nextgen chefs? Each chef who participated will be featured in a twelve-week blog series called "Stratford's #nextgen Chefs," found at VisitStratford.ca/nextgen.
The guide was officially unveiled on Monday, April 29 at Richmond Station in Toronto, owned by Stratford Chefs Schools graduates and partners, Ryan Donovan and Carl Heinrich, also a Top Chef Canada winner (2012). Media guests were treated to innovative bites created by Stratford Chefs School alumni from Stratford restaurants along with Stratford craft beverages.
The 2019 culinary guide is available on-line at visitstratford.ca/culinaryguide with easy access to restaurant menus and producer info, or stop by the Stratford Tourism office at 47 Downie Street to pick up your personal copy.
Media Contact: Cathy Rehberg, Marketing Manager Stratford Tourism Alliance, 47 Downie Street, Stratford, ON N5A 1W7 PH: 519-271-5140 ext 2 or 800-561-SWAN
Email: crehberg@visitstratford.ca T: @StratfordON FB: StratfordON I: VisitStratfordON
#nextgen #StratfordAlwaysOn #SavourStratford
Photos and interviews can be arranged.
Stratford Tourism Alliance Launches its "Virtual Concierge": a Canadian First in Tourism Artificial Intelligence
For Immediate Release: January 29, 2019
(Stratford, ON) Stratford Tourism Alliance (STA) is making Stratford a leader in tourism discovery by introducing an on-line personal discovery concierge on visitstratford.ca. Visitors to the website will be intuitively assisted with on-demand personalization and matching to relevant tourism events and partner experiences in and around Stratford. The interaction will be more rewarding and positive, encouraging more meaningful connections, longer stays, and brand loyalty from a younger demographic than the historically documented visitor.
"Search less, live more! That's STA's new mantra. Not only is this exciting for STA, it is a cutting-edge discovery tool to enhance customized visitor experiences. This type of advancement aligns STA with Stratford's Smart City initiatives." states Lori DeGraw, Executive Director. "Stratford is the very first tourism organization to implement this kind of technology reflecting the leadership and innovation that is at the heart of this community."
The visitor process is more fulfilling using recommendations and trending experiences for increased engagement, funnelled through a site overlay that mimics an app experience but on a Web platform. This technology is possible through a partnership with Chillwall AI, a cloud-based Desire Prediction Artificial Intelligence firm using Deep Learning analytics to aggregate, analyze, and recommend things to do in over 2,000 cities on their own site, to power the new digital concierge. Behind the scenes is where the technology is working smarter to bring important data and a better understanding of visitors' wants and needs using proprietary technology from Chillwall. The new use of this data on VisitStratford.ca uses Chillwall AI to bring this leading Technology inside our databases of Stratford events and businesses. Increased reporting opportunities will provide more powerful insights to STA than traditional marketing research.
"Stratford is one of Canada's most unique tourism destinations. From theatre to savoury food trails to visual arts, Chillwall AI is excited to power personal discovery without searching. Visitors effortlessly experience all that Stratford has to discover" Dr. Ian Knowles and Michael Campanelli, co-founders of Chillwall AI.
Using this discovery concierge, STA is tapping into the expertise of the University of Waterloo Accelerator experts, ranking in the top four best in the world during one year of intense development.
"The STA's virtual concierge is an exciting project, and a great example of the kind of innovative thinking that makes Stratford unique. It also represents a positive use of smart technology, helping to showcase everything our community has to offer." Mayor Dan Mathieson, City of Stratford
"The STA' s new virtual assistant platform aligns perfectly with the City of Stratford's overall efforts to deploy Smart Technologies across all sectors. It will give the STA, as well as its industry partners, an opportunity to more deeply understand and analyze visitor behavior and tourism trends. It's another way Stratford is "smart"." Joani Gerber, Chief Executive Officer, Stratford Economic Enterprise Development Corporation (InvestStratford)
"This is just another example of Corporations within the City of Stratford using leading edge technologies to further the customer experience. STA's integration of AI technology into their web platform will ensure visitors and residents alike will get a tailored Stratford experience, maximizing their enjoyment of what Stratford has to offer." Ysni Semsedini, CEO Rhyzome Networks, Festival Hydro
We invite everyone to experience the discovery concierge at visitstratford.ca. Tourism-related businesses interested in learning more are invited to contact us at hello@visitstratford.ca or call 519-271-5140 or contact hello@chillwall.com to create the best Stratford visitor experience possible.
Media Contact: Cathy Rehberg, Marketing Manager Stratford Tourism Alliance, 47 Downie Street, Stratford, ON N5A 1W7 PH: 519-271-5140 ext 2 or 800-561-SWAN Email: crehberg@visitstratford.ca T: @StratfordON FB: StratfordON I: VisitStratfordON Photos and interviews can be arranged.
Stratford Tourism Alliance Announces #StratfordAlwaysOn Video Campaign
For Immediate Release: December 3, 2018
(Stratford, ON) Stratford Tourism Alliance (STA) is thrilled to release the first of five destination videos celebrating creativity, modern life, and the sense of fun in Stratford as part of STA's #StratfordAlwaysOn campaign. The campaign is possible due to the generous support of the Ontario Ministry of Agriculture, Food, and Rural Affairs (OMAFRA) Rural Economic Development (RED) program. The videos showcase four beautiful sides of life in Stratford: Arts, Food, Music and Play, as well as a compilation sizzle video.
The Arts video is the first to be released. Stratford artists of every kind show their stuff and all the talent, skill, and intrigue behind the creation of their Art. It's an artist's moment - but with an element of surprise. You won't want to miss artists taking over the town! During the holiday season, Stratford's creativity is on full display with galleries and craft shows exhibiting incredible artisanal work. Check out the Stratford Arts video at alwayson.
"The #StratfordAlwaysOn campaign is a fresh take on the vibrancy of life in Stratford year-round. Everyone loves Stratford's heritage stories, but people are also starting to tune into the amazing energy in the local arts, culinary, and music scenes. We are proud to release the first video, part of STA's commitment to growth and success in Stratford and the region. We are so grateful to the Province of Ontario for the incredible support," states Lori DeGraw, Executive Director.
The videos draw on authentic experiences that connect visitors, artists, chefs, students, musicians and entrepreneurs. The campaign will roll-out between December and Spring 2019 on traditional and digital channels including VisitStratford.ca and all social media platforms. If you love Stratford, please feel free to share the videos on your own social media channels, using the #StratfordAlwaysOn hashtag.
Be sure to watch for the next video releases at alwayson or on your favourite social media platform.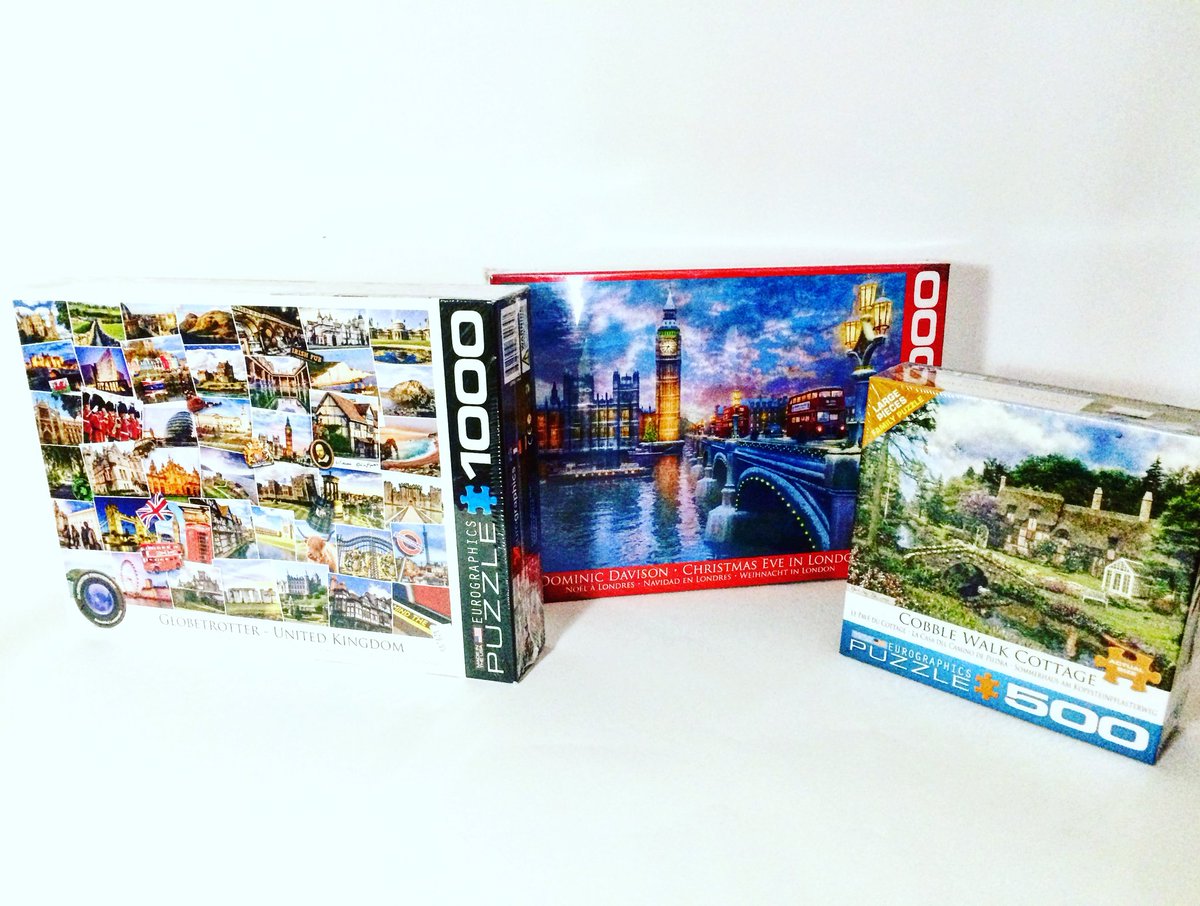 New puzzles have arrived, Plenty of variety in store! #thebritishtouch #shakespeareontario #stratfordON #perthcounty #visitstratfordon pic.twitter.com/h1g5Pvb54U
3 hours ago