Stratford and Perth County Food Producers
With some of the best growing conditions in North America, Perth County yields one of the richest and most diverse farming regions on the continent. The best of Perth County can be discovered while visiting our farms, taking part in a culinary package, at a food festival or dining in one of our restaurants. Whether you are planning to dine your way through Stratford and Perth County or are a chef looking for quality seasonal ingredients to dazzle your diners, search through our on-line listings of farmers and producers and discover the diverse produce in Canada's prettiest countryside.
Deep in the heart of the lush, green Huron County countryside, right next to the iconic Huron Country Playhouse, you'll find Dark Horse Estate Winery, the first fully …
Read More
Location: P.O. Box 460, 70665 B Line, Grand Bend NOM 1T0
Phone: 519-238-5000
Website: darkhorseestatewinery.com
---
Welcome to Jobsite Brewing Co -Taproom/Bottle shop with wood fired pizza!!! A company started by Dave Oldenburger and Phil Buhler with a conversation during break at a construction …
Read More
Location: 45 Cambria Street, Stratford N5A 1G8
Phone: 519-305-3335
Website: jobsitebrewing.ca/
---
Oh how sweet it is! Kandy Cakes has a delicious variety of decadent treats waiting for you. Cake artist, Kandy Cosstick designs, bake and create cakes and cupcakes that bring …
Read More
Location: 47 York Street, Stratford N5A 1A1
Phone: 519-508-3835
---
Black Swan Brewing Company is a partnership between Bruce Pepper and Ryan Stokes, both teachers with a long tradition of brewing. After years of home brewing and developing …
Read More
Location: 144 Downie Street, Stratford N5A 1X1
Phone: 519-814-7926
Website: blackswanbrewing.ca
---
The Gentle Rain Natural Health Food Store provides a wide and ever growing selection of healthy foods, supplements, body and baby care and all your household needs. Our purchasers …
Read More
Location: 30 Rebecca Street, Stratford N5A 3P1
Phone: 519 271-0388
Website: thegentlerain.ca
---
The Beginning The story began in the summer of 1993, when the parents of the two founders Glen and Alex Smyth, along with aunt and uncle, finished building a house on their …
Read More
Location: 2146 Line 34 Shakespeare, ON N0B 2P0
Phone: 613-298-0743
Website: appleflatsfoods.com/
---
Small Batch Spirits – Junction 56 is keeping it local #AskForJunction Junction 56 Distillery is proudly local, using Ontario grown grains and locally sourced ingredients …
Read More
Location: 45 Cambria Street, Stratford N5A 1G8
Phone: (519) 305-5535
Website: junction56.ca
---
SWISS TRADITION, LOCALLY PRODUCED, FROM FARM TO TABLE. Our commitment to produce high quality cheese is best reflected in the care we give to our Holstein cows. They live …
Read More
Location: 5021 Perth Line 8, St. Marys N4X 1C4
Phone: 519-229-6856
Website: stonetowncheese.com
---
Our craft brewery is located in Shakespeare, Ontario, a quaint town 10 minutes from the beautiful city of Stratford, Ontario. Our brewery is located on the main highway through …
Read More
Location: 2178 Line 34, Shakespeare N0B 2P0
Phone: (519) 777-5469
Website: shakespearebrewingcompany.ca
---
Experience the beauty and bounty of the Perth County countryside. For over 160 years the McCullys Farm has grown fresh foods in harmony with the environment. Our seasonal …
Read More
Location: 4074 Perth Line #9 RR 2, St. Marys N4X 1C5
Phone: 519 284-2564
Website: mccullys.ca
---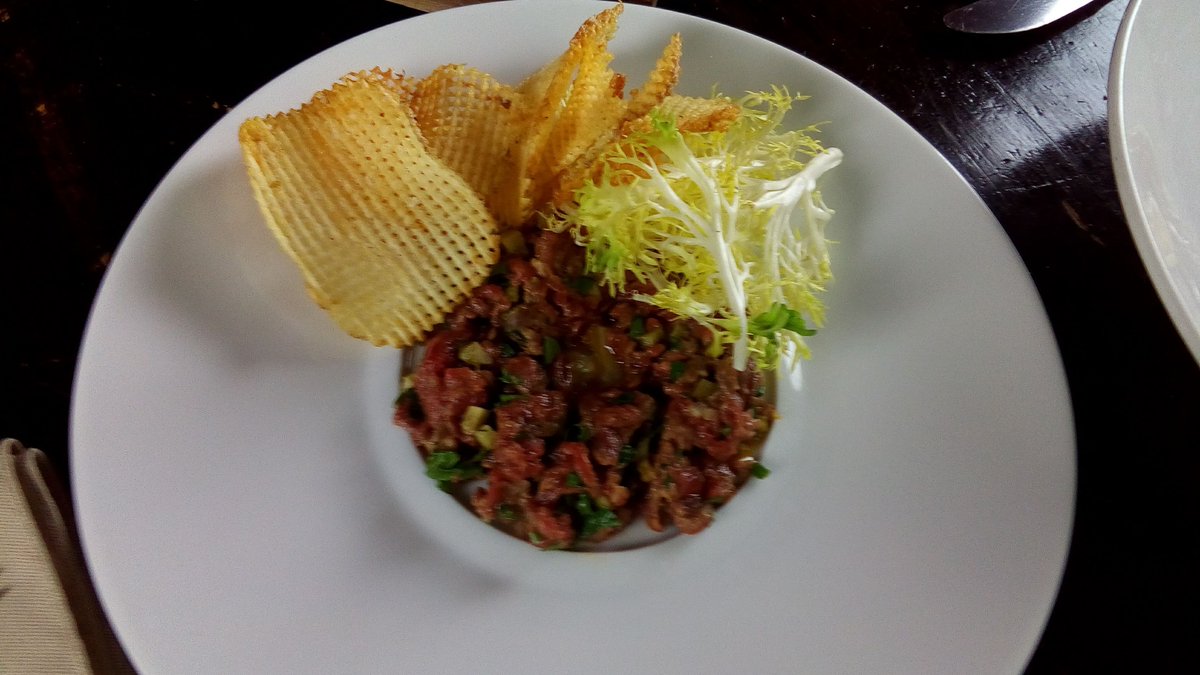 Steak tartare, cheese plate, our Warm Big Bowl Salad--just a few of the dishes featuring on our autumn menu. Hungry yet? Contact 519.273.3424 or celebrate@revival.house for a reservation.
4 days ago