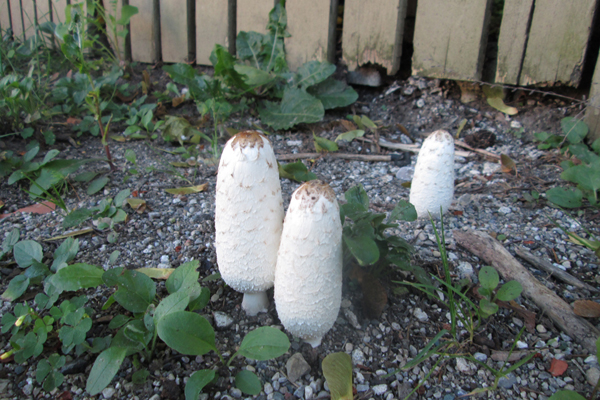 Puck's Plenty Foraging: Shaggy Manes
Yet another choice mushroom, Shaggy Manes are found in fields, lawns and waste sites. This very delicate fungi does not last very long so you need to harvest them when young before they begin to turn black. We believe the best way to prepare them is sauteed gently in butter with a dash of garlic. We know it's a standard recipe but if it works it works!
Our harvest begins right here in Stratford where we will also collect other varieties of mushrooms such as Blewits, Lactarius and Velvet Foot. Then we move on to the Avon Trail fifteen minutes from town to search for Lepista Irina, Pear Shaped Puffballs and Fawn Mushrooms.
Find out why the number one newspaper from Down Under, The Australian, included Puck's Plenty in their article on wild food earlier this year.
Start time: 10:00 am
Where: Stratford area.
Cost: $35.00/person