For visitors arriving by air, customs and immigration processing occurs at international airports. For those entering Canada by land there are three main border entries to Ontario:
U.S. Border Crossings:
Sarnia
150 km
Windsor/Detroit
243 km
Buffalo and Ft. Erie
206 km
Niagara Falls
184 km
During certain periods of the year, particularly on U.S. or Canadian holidays, as well as weekends during the peak summer months, there can be delays and congestion at U.S.-Canada border crossings. We urge visitors entering from the U.S. into Ontario to check for hourly updates for projected wait times prior to leaving for your visit to Stratford.
Travel Documents:
As of June 01, 2009 only valid passports and Western Hemisphere Travel Initiative-compliant documents will be acceptable for entering the U.S. - both for Canadians and returning U.S. residents. View more information here.
U.S. Citizens:
Valid passport, passport card; Enhanced Driver's License; trusted traveler programme card (NEXUS, FAST or SENTRI), U.S. lawful permanent resident card or other valid evidence of permanent residence status.View a list of valid travel documents approved by the Department of Homeland Security.
Canadian Citizens:
Valid passport, Enhanced Driver's License or trusted traveler programme card (NEXUS or FAST). For full details and an exact implementation date, visit the U.S. Department of State travel information.
Children under the age of 16 (or anyone under 19 if traveling with a school, religious group, or other youth group) need only present a birth certificate or naturalization certificate. Birth certificates can be original, photocopy, or certified copy.
For additional information on exceptions to the standard requirements as well as duty-free limits, please refer to: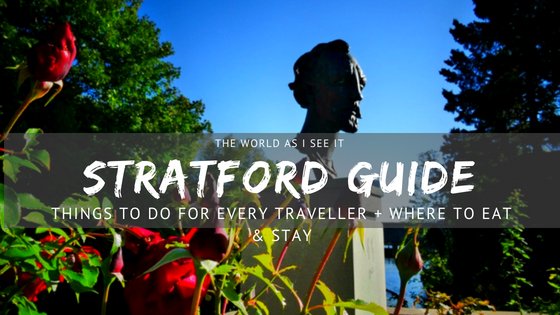 Discover one of Ontario's best travel destinations - Stratford! In this Guide to Stratford you'll find the top things to do for every traveler, what to eat, and where to stay! Get planning…
4 days ago